Connect with Master of Design faculty to launch your journey of discovery.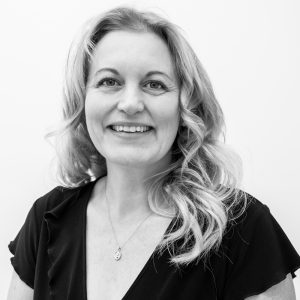 Dr. Megan Smith is a 2022 Killam Fellow, Associate Professor, and the Director of the Masters of Design program at UBC Okanagan. She is a designer and new media artist currently working to bridge physical computing within virtual and augmented reality environments. Her research practice probes new systems for delivering syndicated data through narrative structure. Her practice-based research blends with critical design methods to effectively build immersive environments. In particular, she has become a leader in use-of-force VR development, working in collaboration with the Royal Canadian Mounted Police and the Canadian Department of National Defense.
Email: Megan.Smith@ubc.ca
Dr. Alon Eisenstein is an Assistant Professor of Teaching in the School of Engineering. His teaching focus is on technology entrepreneurship and professional development, which includes courses focused on entrepreneurship, communication, leadership, to name a few. Alon is recognized as a global leader in Entrepreneurial Work-Integrated Learning, and is a champion of experiential learning pedagogy. Having background in both natural and social sciences, his philosophy for teaching and for life is anchored in understanding the world through an interdisciplinary lens, with a passion for social and environmental justice. His research interest include understanding how the engineering identity aligns with an entrepreneurship identify, and how such alignment/misalignment impacts engineers' choice and success in pursuing the entrepreneurship path.
Email: alon.eisenstein@ubc.ca
Dr. Kenneth Chau is an Associate Professor in the School of Engineering.  He teaches courses in calculus, electromagnetics, computational electrodynamics, and entrepreneurship. Light is used to understand the origins of the universe, communicate instantly across the globe, and give us insights into our health.  By researching how light can be harnessed and controlled, along with a research team, they are creating technologies that can make our society smarter, safer, and more sustainable. His core research is in electromagnetic modelling and simulation, optical system design, wearable sensors for metabolic monitoring, and immersive visualization technologies.
Email: kenneth.chau@ubc.ca
interdisciplinary connection
The Master of Design is an interdisciplinary program that includes curriculum and research stemming from the School of Engineering (Faculty of Applied Science), the Faculty of Creative and Critical Studies, and the Irving K Barber Faculty of Arts and Social Sciences.
General inquires: masterdesign.ok@ubc.ca